ImLive's Shemales Reviewed - Tranny Sex Shows Galore
Published: January 07, 2021
ImLive sells itself well as its name suggests, as chat hosts can be found modelling LIVE 24/7.
With enticing and attractive features and a range of inventive live shows, the ImLive shemale sex chat hosts are known for dazzling on cam, and continue growing in notoriety.
In this ImLive Shemale review I assess the site at large and focus on key core components namely, the type of memberships and costs involved, benefits and offered discounts, as well as the workings of the ImLive Customer Loyalty Program.
To bypass the fine print and to catch hot tranny cam women, click the link below.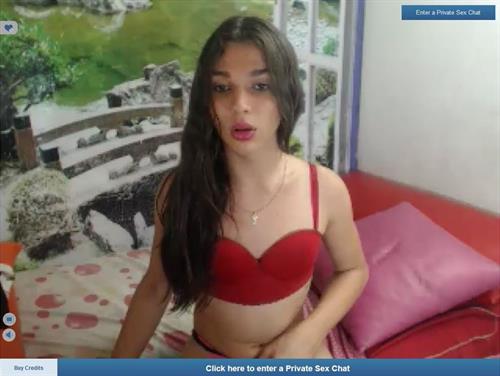 First Impressions
ImLive is no new player and remains to be competitive in the arena of online porn.
One of the reasons might just be their constant drive to introduce new and exciting features, which helps to keep this site fresh and dynamic.
The welcome page is neatly presented with attractive cam models on display, with the site main navigation bar located top of the page.
A quick inspection reveals that this sexy adult website features more than just Live Cams. ImLive members also have the option of recorded porn, with a range of home-made explicit shemale movies found under the tag Host Videos.
As ImLive is home to models of all sexes and creed, you'll need to navigate just a little, for access to the sexy tranny cam rooms.
Start by using the drop down menus top right of the main navigation bar. Choose between either Trans Alone or Trans (Couple).
There is also a set of unique filters available, to help specifically tailor your ladyboy search:
Special Hosts
Show Type
Gender
Price
Fetish
Features
Body
Penis
Ethnicity
Bust
Ass Size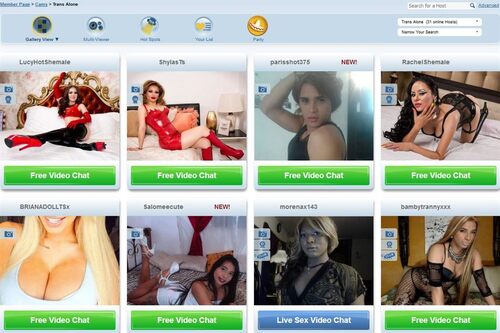 As attractive as the homepage is, I personally love always having control and setting up the main gallery for viewing the way I want to browse hot tranny cam babes.
ImLive obviously has me in mind, with a convenient adjustment button located top right of the menu bar. Choose your browsing preference from the following:
Gallery View
Tiles View
List View
Browsing the main gallery in Tiles View, users get to see more thumbnails on the page with less info displayed.
List View gives users the cleanest display, including the model's profile pic, a quick link to her full profile and an indication whether she's available for chat, or already involved in a private shemale sex show.
All browsing options include video chat room previews. Mouse over any transgender model (available for Free Video Chat), and her live feed begins to play revealing how the model looks, as well as the ambiance of her own private cam chambers.
As ImLive follows the premium business model, don't expect to find the models performing nude in their open chat rooms.
In a premium adult website, nudity is never permitted in open chat. The public rooms serve as a space for members and models to meet and greet, where members get to flirt with models and vice versa.
Once you've found a model which suites your purposes, proceed in private where the chat host will eventually reveal her sexy bits.
Enter a model's private chambers and her video chat window opens up large, and aligned left of your computer monitor.
Now, I'm not exactly the biggest fan of this display format, as I personally prefer when the model chat window opens up front and centered on the computer screen.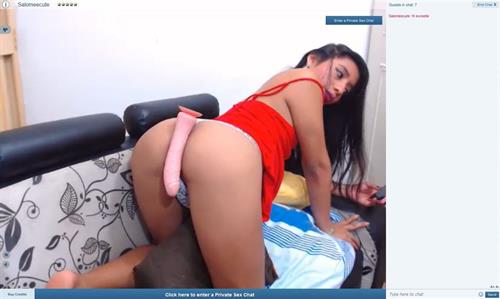 Nonetheless, the default picture size is plenty big enough with an option to further increase the image by selecting Supersize, bottom left of the model chat window.
Overall the camera quality on ImLive is sufficient to keep me happy, with the majority of hot tranny cam rooms featuring really strong images.
One thing I'm not a huge fan of, is the lack of cam labeling of the chat rooms. Some live chat sites label the camera quality of the model's chat room, indicating whether the video feed is HD, SD or sometimes even HQ. I do love excellence, and prefer spending my time in rooms which offer the best camera quality.
The sound in the model's chat room can also be adjusted using the volume toggle button.
The texting window itself is a fair size and unobtrusive. There are the usual added keyboard features which become unlocked once you've joined as a member. Until such time, you're essentially just a site visitor with room viewing rights.
Getting Set Up
Becoming a member of this webcam community is simple and straightforward, and according to ImLive: It takes only 20 seconds!
Registration is free and valid for life, the following information fields need to be completed:
Click the large green Sign Up button to complete the process.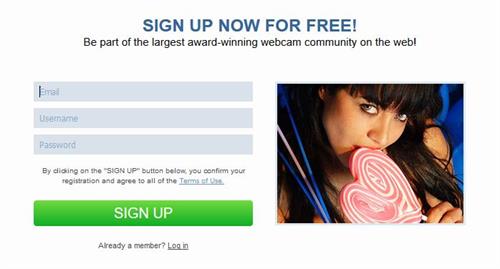 Site Experience
As a Basic Member
Having taken the time to register, you are now one of ImLive's newbies. New members who have not yet purchased a Credit package have site access to the following:
Chat live and privately with shemale sex chat hosts
Express yourself with ready made texts and special Emojis
Receive email and bonus notifications
Create and manage your favorite Hosts list
Non paying members or Basic Members have unlimited time in the Free Chat rooms, and can sometimes even be treated to an ongoing performance.
However, free users have no say and are unable to direct the model, as they have no Credits to tip with.
Basic members are also unable to experience exclusive performances, as the private shemale sex shows are reserved for paying members only.
As a Paying Member
Paying members on ImLive command the model's attention the most, and rightly so.
Members with Credit in their accounts have unleashed their inner Playboys and are dead serious about their webcam sex.
These members are usually responsible for and have access to:
Getting things started in the open shows
Keeping the action rolling during the performances
Exclusive paid for private sex shows (includes cam2cam & 2-way audio)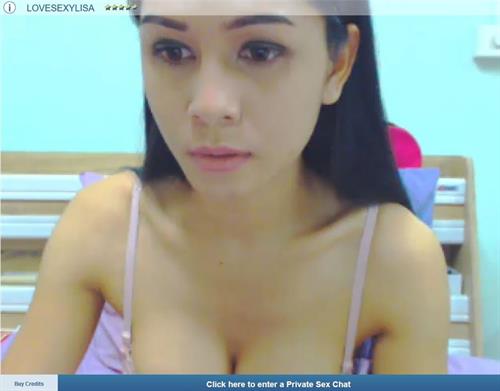 During a private performance with a sexy shemale model, you have the choice to switch your own webcam on and have the model see you as you see her.
Some tranny chat hosts are even set up for 2-way audio, allowing you to talk direct with the models, and freeing up your hands!
The 4 Levels of ImLive Membership & Benefits
ImLive features tiered membership and offers a corresponding Rewards Program.
While you spend Credits, whether on private sex shows or in purchasing the various home-made tranny fuck movies, you steadily earn points.
Accumulated points helps members advance through the respective membership levels.
As you climb the membership ladder so do your benefits increase, such as: awarded Treats, bonus Credits, watch Monthly Video Contests and intro vids for free, reduced pricing on past performances, Discount Club rebates and so much more.
With each membership tier, the benefits are more and more plentiful.
The top membership tier on ImLive is VIP.
These whales enjoy the most considerable discounts and get treated like royalty, no matter the chat room they find themselves in!
Here's a sweet ass incentive to tip the scales in your favor,
Score 30 BONUS Credits on your 1st Credit package purchase, sign up through our exclusive link!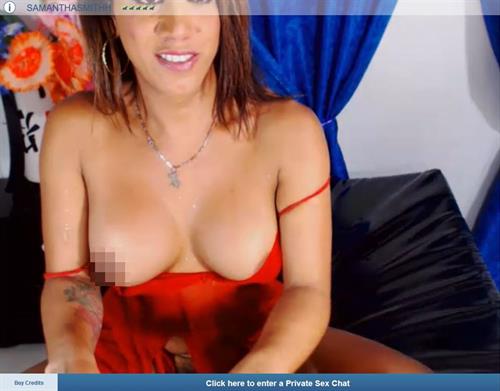 Bronze Membership
Members become Bronze on their initial purchase, no matter the Credit package size
Opening 20 seconds are FREE in all private tranny webcam sex shows
Access to the explicit transgender photo libraries
Watch Monthly Video Contests and intro videos for free
Discount Club rebates of 0.60 Credits per minute on private sex chat
20% off of Top Past Live shows
Free to watch Live Pornstar shows
Purchase past Pornstar Shows, 4 Credits per full video
Silver Membership
Bronze members who have accumulated 500 Points, are upgraded to Silver
Receive up to 10 free ImLive Credits on every Credit package purchase
Be rewarded with up to 10 bonus Treats on your Credit purchases
Discount Club rebate of 0.70 Credits per minute on private tranny sex chat
Purchase past Pornstar Shows, 2 Credits per full video
Gold Membership
Silvers who reach 2,500 Points are automatically promoted to Gold
Earn up to 20 free Credits on every Credit package purchase
Be rewarded with up to 20 bonus Treats on your Credit purchases
Discount Club rebate of 0.80 Credits per minute on exclusive paid for performances
30% off, Top Past Live shows
Past Monthly Pornstar Shows are FREE to watch
View monthly Pornstar shows for FREE
VIP Membership
This is the top tier on ImLive, and is reached when Golds have collected 15,000 Points
Score up to 25 ImLive free Credits on every Credit package purchase
Be rewarded with up to 25 bonus Treats on your Credit purchases
50 Credit bonus on every 10,000 ImLive Points collected
Discount Club rebate of 0.90 Credits per minute on all private hot tranny cam chat
35% off, Top Past Live shows
Special access granted to fully occupied model chat rooms
VIP Customer Support 24/7
View Monthly Pornstar Shows for FREE
Be aware that your ImLive Points reset back to zero, each time you climb a level.
Sex Show Costs
Pricing for live tranny sex chat differs from model to model as the site's policy allows for webcam hosts to charge as they see fit.
Usually, performing shemales with seniority charge higher rates, as well as those models who have proven to be more popular with the crowds.
Expect to pay between $1.98 to $3.80 per minute for an average transgender chat host in private.
New tranny models begin at $1.98 a minute.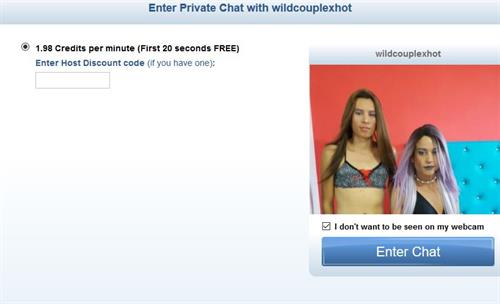 Average Shemale Sex Chat Costs
ImLive features a variety of sex chat and private webcam show options:
Free Video Chat, unlimited time in a model's open room without spending a dime
Multi-Viewer, watch up to 6 open webcams simultaneously for free
Multi-Viewer Full Sex Chats, 3 Credits per minute
Live Sex Video Chat (New shemale hosts), 1.98 Credits/min
Live Sex Video Chat (Veteran and popular hosts), from 1.98 to 5.80 Credits/min
Candy Show Live (Group sex shows), price of 1st tranny host + 0.70 Credits/min discount on the 2nd host
As previously mentioned in this ImLive Shemale review, and a friendly important & useful reminder: All private tranny webcam sex chat includes cam2cam.
Available Credit Packages
ImLive has the following convenient Credit packages for members to purchase:
10 Credits for $10.00
25 Credits for $25.00
50 Credits for $50.00 (may also include an extra 25 bonus Credits)
100 Credits for $100.00 (may also include an extra 50 bonus Credits)
Note, Direct Bank Withdrawal via CCBill is only available for the €100.00 & extra large €250.00 Credit package (European clients only).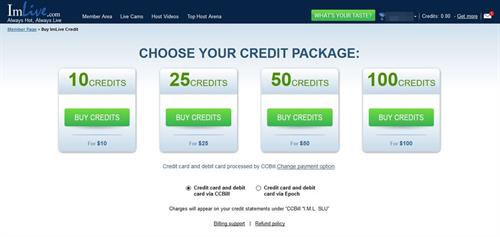 Accepted Payment Methods
ImLive accepts the following payment options:
All leading Credit & Debit Cards (via CCBill or Epoch)
Direct Bank Withdrawal via CCBill, available in Europe only
Pay by check via CCBill, for members who live in the US
PayPal
You should know, that in order for ImLive to remain protected from fraudulent activity, there are daily and monthly restrictions, when it comes to purchasing ImLive Credits on your credit card.
Model Selection
In compiling this ImLive shemale review, I was pleasantly surprised to discover that despite not being a dedicated shemale sex chat site, ImLive still features a healthy number of tranny webcam sex chat hosts, no matter the time of day.
Expect to find in the region of 30-35 hot tranny cam babes at most times, with the numbers increasing to almost double during the very busy hours.
Look, you're never going to find the sheer number of trannies like you would on a site such as MyTrannyCams, however the shemale models homed on ImLive are both eager and highly entertaining.
Customer Support
As far as having your questions and queries addressed is concerned, ImLive has included a Customer Support Center page which includes a FAQs section, as well as information on the following topics:
Welcome to ImLive
Your Membership
ImLive Features
Credits and Purchases
Host Videos
Technical Help
Each one of these informative sections also include quick links to either internal email or phone support. Emailed questions or queries are usually responded to within 8 hours.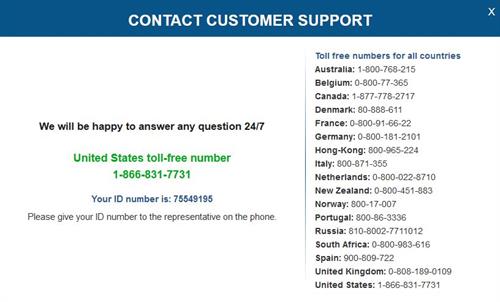 Pros & Cons
Positives
✔ - Reliable site for live shemale sex chat & explicit webcam shows
✔ - Impressive collection of shemale home-made fuck films
✔ - Default video chat window is large, can be increased to Supersize
✔ - Browse for tranny cam models the way you want, adjustable main gallery view
✔ - Smooth and fluid camera action in most gender bender chat rooms
✔ - Multi-Viewer, watch up to 6 live shemale webcams simultaneously
✔ - Advanced Search tools which include useful filters such as: Price and Rating
✔ - Fulfill your Fantasy, post your requests and willing performing shemales find you
✔ - Over 2000 registered hot tranny cam models, with roughly 50 online most times
✔ - Competitive Customer Loyalty Program loaded with member benefits
Negatives
✖ - No HD cam feeds in the model chat rooms
✖ - Some of the models run below average cameras, as images in their rooms are poor
✖ - The transgender category could benefit with more active models
✖ - As enticing as the rewards program is, you need to spend a whole lot of dosh to make VIP
Finishing Thoughts
ImLive has been gracing our screens for years, with many satisfied members happy to vouch for its live webcams and home-made fuck film services.
As for ImLive's tranny webcam sex models, I found them to be glamorous and Ab Fab.
Here's the thing,
For a site which isn't strictly shemale (or live cams for that matter), members are really presented with a variety of options to get their cocks hard and rocks off.
Below, I've detailed a list of the more popular features I found on ImLive:
A fair to good selection of shemale sex chat hosts
Take control and view the gallery how you want to. Select from: tiles, list or gallery view
Watch free video teasers, for members holding Credits only
Treats, bonus Credits which can be given during special events, or at ImLive's discretion
Candy Shows, value for money, time-limited shows performed for a restricted crowd
Top Host Arena, ImLive shemale babes compete for members votes by being exceptional
Personal Cards, complete your own profile and have shemales learn about your own kinks
ImLive Diamonds, hot tranny cam models with year's of experience, awarded Legacy title
Fulfill your Fantasy, post your kinky desires and have wanting ladyboys find you
Virtual Gifts, show gratitude for your favorite shemales, shower them with virtual gifts
Discount Clubs, join shemale's Discount Clubs for reductions on private sex chat
Special Sessions, 30 min sessions qualify for a 20% discount & 60 min sessions get 30% off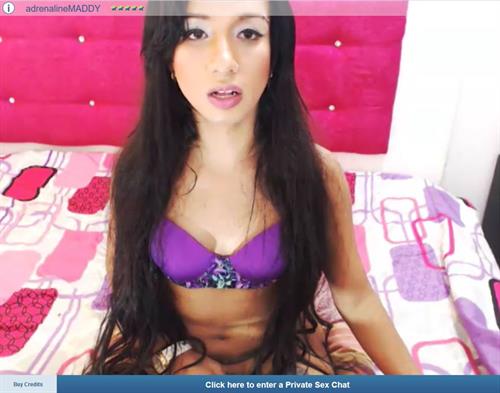 Generally speaking the camera quality was good, at times even great considering that the rooms all feature SD cam feeds.
During private chat, members are able to take snapshots or even record their live performance for their own personal collection and later viewing. During the private performance, use the Snapshot or Record Session buttons in the video player
There were however, a few rooms which I happened on where the video chat quality was poor, featuring grainy and fuzzy images.
I took a shining to the Candy Shows and concentrated much of my cock-play over here!
After all, a show which runs for approx 10 mins, and works out dirt cheap is a win win in my play books
Candy Shows range in price and are time limited productions, usually for a closed crowd. The model relies on members paying toward her goal to get the show going. Rates will differ and range from 0.10 to 0.60 Credits a minute.
ImLive is ass, titty and balls - I've included the quick link below so you can see for yourselves.