Sexier Transgenders Reviewed - A Webcam Tgirl Fanfare
Published: January 13, 2021
When it's time for a little shemale webcam action, why not give Sexier a try?
This adult 'house of sin' features performing models across all sexes, including a modest collection of kinky trans cam babes.
In this weeks Sexier transgenders review, I strip back the site and expose its inner workings. I focus on model selection as well as private sex show options.
I also inspect camera quality and give balanced comment on the sexy ladyboy webcam performances.
To bypass my scripted remarks, and for direct hot tgirl chat - click the link below.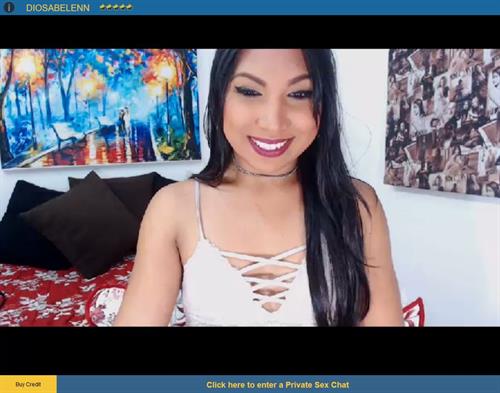 First Impressions
Stepping into Sexier, as its name suggests, feels like stepping into an upmarket gents club.
You can't help feeling like a boss, as you're surrounded by a blend of elegance and beauty with only gorgeous webcam hosts on display.
Sexier is an all-inclusive live sex chat site, with a modest dedicated section to the performing shemale beauties, and with this site's slick lay out, finding them is never going to be a problem.
The main navigation, which is easily found top of the homepage, is simple and straightforward, and is where this Sexier transgender review really begins.
First, to locate the sexy trans cam babes, change the main gallery view by clicking the drop down menu labelled Webcam Girls (top left of page), and select Transsexuals.
For a live chat site which isn't strictly transsexual, Sexier sure has gone to great lengths when it comes to promoting the ladyboy webcam models.
Included within the main transsexuals category are the following sub-categories:
Trans-Shemale
Trans Alone
Mature Shemale
Top Cam Models
Big Tits Shemales
Big Dick Shemales
Teen Shemales (18+)
Ebony Shemale
Latin Shemale
With such model variety, you would think that your prospects of finding the perfect performing tranny are good - and you're right!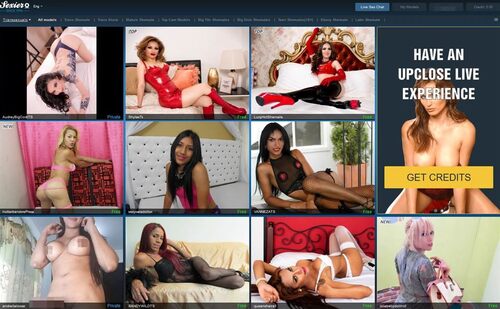 The main gallery view is the default, with no options to change the display layout. The models are all represented with fairly sized gorgeous profile pics, and includes the shemale's stage name as well as whether she's Free or In Private.
When a model is displayed as free, this means that she's available for open chat. Tranny cam babes who are already involved in a paid for performance, are shown as private.
While scrolling through the various pages, hover your mouse over any model who is Free, for some Sexier magic.
Users are given a small 20 second preview detailing the model's chambers, including how the inviting shemale looks and what she's presently getting up to.
In fact, simply leaving your mouse idle will eventually result in random rooms playing, showing small snippets of all the available live ladyboy webcams.
Enter a model's room, and her video chat screen opens a fair size which includes a super large texting interface.
The images themselves by and large, were of an adequate standard with more than enough picture quality to keep me interested, and at times I even found myself fapping off with excitement!
You can also choose to Supersize the video chat window using the convenient screen icon in the chat window, bottom left.
As none of the chat rooms are camera labelled, it's a little unclear as to the video stream format, my best guess is that this live sex chat site runs solid SD feeds only.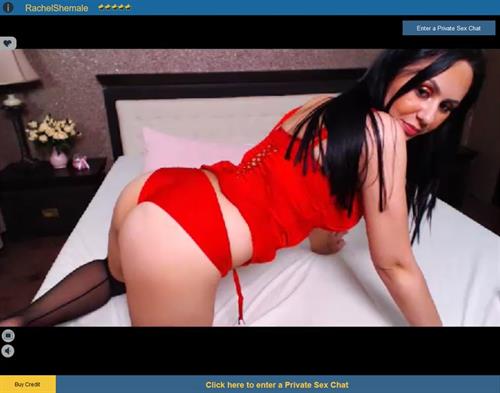 Getting Set Up
Signing up on Sexier is simple and only take a few moments of your time.
Membership, which is valid for life is also 100% free.
There are different levels of membership (with added benefits) which I will be explaining in further detail, later on in this Sexier transgenders review.
The basic user information is required:
Once filled out, be sure to click the yellow Sign Up button to complete the registration process.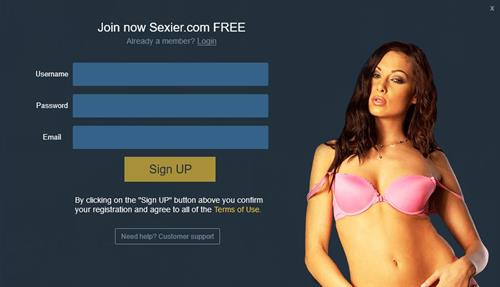 Site Experience
As a Basic Member
These are the members who have registered themselves, but have not yet purchased a Credit bundle.
Nonetheless, Basic members (non-paying members) still have the following site benefits:
Create your own user profile and manage your own personal site navigation settings
Add tranny cam babes to your favorites list
Free chat in the public cam rooms
Exchange naughty text messages using creative emojis
Send private mail direct to the model
Access and open explicit tranny photos found under Picture Gallery in the model's bio
Basic members can flirt for as long as they like in the open rooms, as there is no time restriction on free chat.
At times, the model may even be teasing the crowds with an unscheduled semi-naked performance!
That said, as a Basic member you have no control on how the show might play out.
You need Credits in your account to tip with, which helps to keep the show going.
Basic members don't get to experience sexy ladyboy webcam shows in private. These privileges are reserved for paying members only.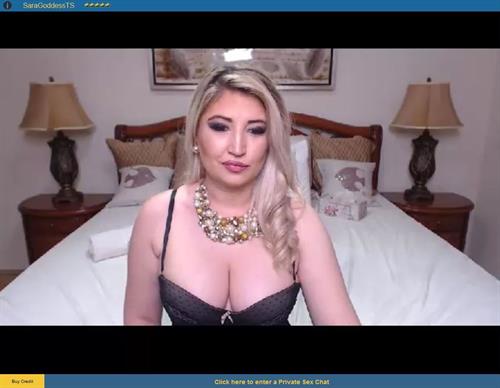 As a Paying Member
Members with Credits in their accounts invariably end up having the most fun on this site, and so they should.
Paying members are the ones with all the keys to the model's private chambers. These are the members who understand that time is money, and in such, have invested both with staggering results!
High rollers are usually the players responsible for/and have entrance to:
Kicking things off in the open performances
Keeping the action flowing during the shows
Private paid for sex cam shows, which include cam2cam plus 2-way audio
During every private sex show, members have the option to engage their own webcams. This way the model is able to see them as they see her.
Cam2cam is undoubtedly a site highlight, and is able to elevate any performance to a whole new excitement level.
There are even select trans cam babes who are 2-way audio compliant.
This means that you can even turn your mic on, enabling you to give the model verbal direction, and freeing up your hands to do as they please.
Sexier Features 3 Levels of Membership
As I've already laid out earlier in this Sexier transgender review, membership on this website is free and valid for life.
In order to remain competitive and to retain customers, the creators of Sexier have also included a structured tiered membership, with a corresponding Rewards Program.

There are 2 ways to benefit from Sexier's Rewards Program:
Bonus Credits, each time Credit is purchased on the site, you are given FREE bonus Credits, which are automatically deposited into your account. The amount of Credits given depends on how much you spend and your status
Points, each time you take part in site activities, you earn points. This helps advance your status from Bronze to Silver and then Silver to Gold. The higher your status, the sweeter your benefits!
The rewards program has been structured so that every paying member ends up winning!
Bronze Member
Basic members are upgraded to Bronze, once they've made their first purchase
Same benefits as Basic members with added extras
Enjoy private sexy ladyboy webcam shows
Score up to 5 Bonus Credits with each purchase
Silver Member
Collect 500 points on Bronze, and automatically you are moved to Silver
Same benefits as Bronze members including added extras
Score up to 8 Bonus Credits with every purchase
Gold Member
Reach 2500 points on Silver to be instantaneously elevated to Gold
Same benefits as Silver members with the best added benefits
Score up to 25 Bonus Credits with every purchase
Free entrance to Celebrity Events
Take note that your Sexier Points restart to zero, each time you reach a level.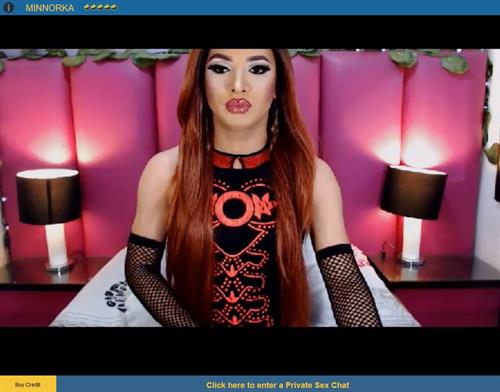 Sex Show Costs
At Sexier, pricing for the hot tgirl chat remains concealed, until such time as the member loads Credits into their account.
The cam models are also at liberty to charge for their private sex shows as they so desire.
This results in different trans cam babes charging differently for their private shows.
It's more often than not the models with more camming experience, who tend to charge at higher rates.
There are also select tranny cam babes who have excelled during their private performances, and have been highly rated by the crowds.
They too tend to charge a premium per minute rate.
Look to fork out between $1.98 to $3.80 per minute for an average trans cam babe in private.
New sexy ladyboy webcam girls start at $0.98 a minute.
At any time, models are entitled to extend discounts of between $0.20-$0.40 from the per minute rate of their private video chat.
If you know a particular Model's Discount Code, remember to enter it before you begin chatting.
No matter which transgender model you decide to have a little kinky fun with, keep in mind that the private sex shows all include cam2cam.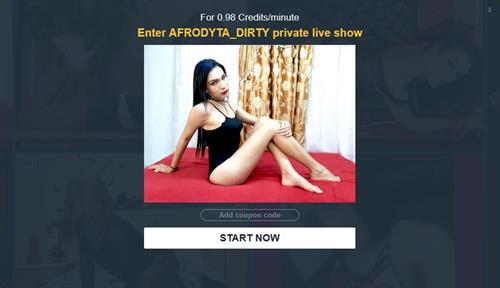 Offered Credit Packages
Sexier.com has the following Credit packages available for purchase:
$25.00 gets you 25 Credits
$50.00 gets you 50 Credits
$100.00 gets you 100 Credits
Take note, depending on where in the world you are when connecting to this live chat site, the pricing might be shown in Euros.
Accepted Payment Methods
Sexier provides its members with 3 methods of payment to choose from.
CCBill facilitates payments with: Visa, MasterCard, Diners Club, SEPA, Switch, Delta, iDEAL and Direct Pay
Epoch facilitates payments with: Visa, MasterCard, Discover, Diners Club, JCB, Maestro, PayPal, iDEAL and Paysafecard
SegPay facilitates payments with: Visa, MasterCard, Discover, JCB and Maestro
There is also an option to buy Sexier Credits using PumaPay tokens.
However the tokens themselves weren't available for purchase at the time of compiling this Sexier transgender review.
PumaPay Token is a new form of cryptocurrency, which should be available for purchase soon.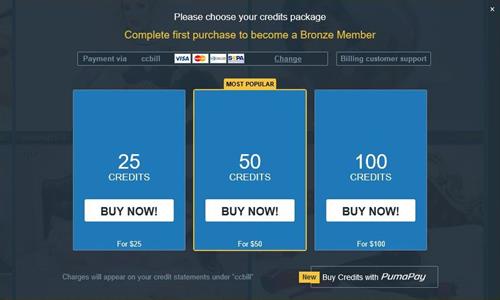 Model Selection
For a sex site which isn't strictly shemale, Sexier can take pride in it's stellar collection of sexy ladyboy webcams!
Though the numbers do fluctuate, count on finding between 40-45 performing shemales during the regular hours, and expect these numbers to almost double over peak hours.
Sexier is never going to compete for numbers against outright transgender sites, such as MyTrannyCams.
Where this stylish live chat site lacks in quantity, it more than makes up for it in its model quality.
Customer Support
For the times when you feel lost or confused, or simply have user questions, check out the Customer Support Center page, located at the bottom of Sexier's homepage.
Aside from the FAQs, there is also detailed information on the following topics of interest:
Login & Membership
Emails
Video Chatting
Pricing
Credit
Billing
Special Features
Virtual Gifts & Tips
Candy Shows
Your Personal Areas
Technical Help
Unfortunately, neither Live Chat Support nor phone assistance is offered as methods of customer support.
Pros & Cons
Positives
✔ - User friendly website with intuitive navigation
✔ - Transsexual category is well populated and plenty active
✔ - Model photo albums with large sized (explicit) pictures
✔ - Well versed sex site with years of camming experience
✔ - Comprehensive set of Advanced Search Tools with unique search filters
✔ - Rewards Program helps retain customer loyalty & entice New members
✔ - Outstanding mobile site, available on Apple and Android hand-held devices
Negatives
✖ - There doesn't seem to be any HD feeds in any of the model's rooms
✖ - Not much nudity found during time spent in open chat
✖ - An additional fee of 2 Credits extra to have your private show recorded
✖ - Purchased recorded live shows expire after just 72 hours
Finishing Thoughts
Sexier is a damn fine site, with a strong emphasis on trans cam babes.
After all, as this site has been up and running for over 20 years, its creators surely must know what works and what doesn't - and they mostly do.
As far as the sexy ladyboy webcam are concerned, on the one hand this site has a pretty amazing set up with a real user-friendly interface and a variety of hot tgirl chat rooms.
Seriously, with over 40 models on average available most hours, members don't need to stray to far to find their fix of sexual satisfaction!
Check this out,
Sexier really understands its users' wants and needs. This is evident with the many unique categories within its Transsexual section. It's also reaffirmed as this sexy website also features an easy-to-use set of advanced search tools.
Should you have in mind a specific looking model, with a particular set of naughty skills, you might just want to give the Advance Search a try.
Trust me, these sets of useful user tools concealed more than a surprise or two.
Hidden among the many model filters is a rather healthy section dedicated to Fetish porn.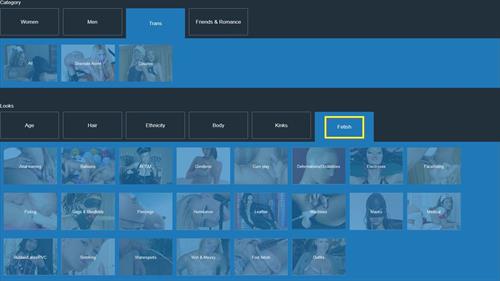 In concluding this Sexier transgender review, one thing that I'd like to point out is that the camera quality of the chat rooms has been steadily improving with time.
As there are no camera specific labelled chat rooms, it's difficult to say with certainty the exact grade of the video feed.
That said, I am noticing more and more better quality chat rooms, with less grainy or fuzzy images.
Sexier's trans cam babes are enticing, appealing, inviting - and waiting for you to give them a try.